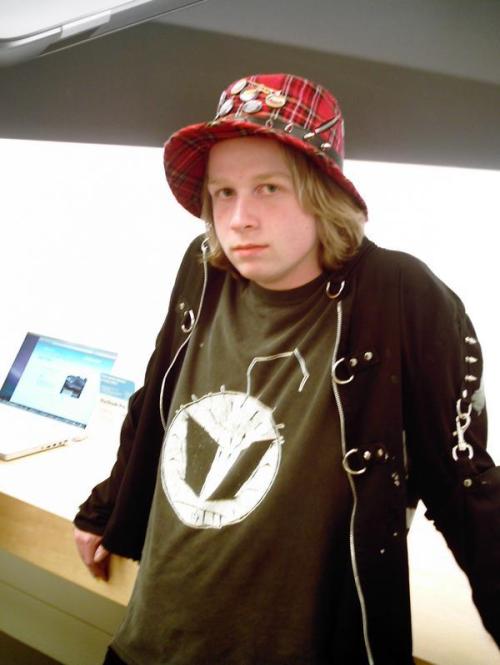 Description:
Ok, my name is Tyler. I won't talk to you if you can't type in English, and also, if you send me just a message saying "hello," or something of that sort, I'll just say "Hello" right back.
I have a blog: http://paradisehunter.blogspot.com
No, I have never drank, smoked, or done drugs. I don't want to. I think it's foolish and moronic for somebody to do any of those things.
---
[

++The Music++

]
AFX<br />

<br />
The Aquabats<br />
The Beatles<br />
The Birthday Massacre<br />
Crispin Hellion Glover<br />
The Cure<br />
Danny Elfman<br />
The Darkness<br />
Deadsy<br />


<br />
Eisley<br />
Electric Dragon<br />
Elton John<br />
Evanescence<br />
Flight of the Conchords<br />
Flyleaf<br />
Franz Ferdinand<br />
Freezepop<br />
Gackt<br />
George Harrison<br />
Gorillaz<br />
John Carpenter<br />
John Lennon<br />
Johnny Cash<br />
Julien-K<br />
Kodo<br />
KoRn<br />
Kraftwerk<br />
The Left Rights<br />
Malice Mizer<br />

<br />
-miyavi-<br />
Modest Mouse<br />
Moi dix Mois<br />
Morningwood<br />
Muse<br />
Neurosonic<br />
Nine Inch Nails<br />
Paul McCartney<br />
Psycho le Cému<br />
The Raconteurs<br />
Red Hot Chili Peppers<br />
Robert Rodriguez<br />
Saul Williams<br />
Scissor Sisters<br />
The Sex Pistols<br />
Through You<br />
Tiny Tim<br />
Tom Petty and the Heartbreakers<br />
Way Fatt<br />
Whiskers<br />
The White Stripes<br />
Yoko Kanno



<center>

[

++The Movies++

]
(In alphabetical order)
28 Days Later
28 Weeks Later
2LDK
Alien
Aliens
American History X
Army of Darkness
Audition
Batman Returns
The Big Lebowski
Blazing Saddles
Bowling For Columbine
Bubba Ho-Tep
Bud Abott and Lou Costello Meet Frankenstein
Chicago
Children Of Men
Dawn of the Dead (original)
Desperate Living
Dicks On Parade
A Dirty Shame
Donnie Darko
Ed Wood
The Elephant Man
Escape From New York
Event Horizon
The Evil Dead
Evil Dead 2: Dead By Dawn
Female Trouble
Fight Club
Ghost World
Godzilla vs Gigan
Gozu
Grindhouse
The Host
Hot Fuzz
Ichi The Killer
Imprint
Jurassic Park
Mystery Science Theater 3000: The Movie
Nosferatu, eine Symphonie des Grauens
Oldboy
Pan's Labyrinth
Paradise Lost: The Child Murders at Robin Hood Hill
Paradise Lost 2: Revelations
The Phantom of the Opera (1922 version)
The Pianist
Pink Flamingos
Polyester
Predator
Pulp Fiction
Reefer Madness: The Movie Musical
Reservoir Dogs
The Rocky Horror Picture Show
Run, Lola, Run
Shaun of the Dead
The Silence of the Lambs
Suicide Club
Terminator 2: Judgment Day
The Thing
Three . . . Extremes
To Kill A Mockingbird
Willard (remake)
The Wolf Man
Young Frankenstein
Zombie
[

++The Heroes++

]
Stephen King
Paul McCartney
Crispin Hellion Glover
Kyo
Miyavi
Mana
Jhonen Vasquez
Die
Kaoru
John Waters
[

++Bands I Hate++

]
Insane Clown Posse
Any oher "juggalo" band
From First to Last
Panic! At the Disco
The Used
Good Charlotte
Simple Plan
Linkin Park
Blink-182
Any other "emo" band
Eminem
50 Cent
Li'l John
Usher
Any other rap artist that's been around since 1995
Metallica
Slipknot
Hillary Duff
Jessica Simpson
Britney Spears
Gwen Stefani
Fergie
Any other female pop band
---
Bands that I've seen live:
Way Fatt
All-Night Flight
Flogging Molly
Jimmy Eat World
Green Day
Julien-K
Kill Hannah
Mindless Self Indulgence (Two times. I've met Jimmy Urine and Kitty twice, met Steve and Lyn-Z once, I have a dollar bill signed by all of them and a concert ticket signed by Jimmy and Kitty)
10 Years
Deadsy
Bullets and Octane
Bury Your Dead
Walls of Jericho
Dir en grey (Three times. I've met Die and Shinya, I have a poster signed by Toshiya, another one signed by Shinya, and I caught a pic thrown by Toshiya)
Flyleaf (Twice. I bumped into them after they performed when I saw them the first time)
Stonesour
Deftones
Korn (Twice)
Bleed the Dream (Twice)
Fair to Midland (Twice)
Ozomatli
Guster
Kenny Wayne Shephard
Love is Laughter
Man Man
Modest Mouse
Art of Chaos
Madina Lake
Styles of Beyond
The Bled
Saosin
Placebo
HIM
Taking Back Sunday
My Chemical Romance
Linkin Park
bloodsimple
Twin Method
Invitro
Through You (met them, got my ticket signed by them)
Five-Finger Death Punch
Droid
The Changing
Neurosonic (met them, got their CD and their poster signed by them)
Trivium
Hellyeah
Atreyu
Evanescence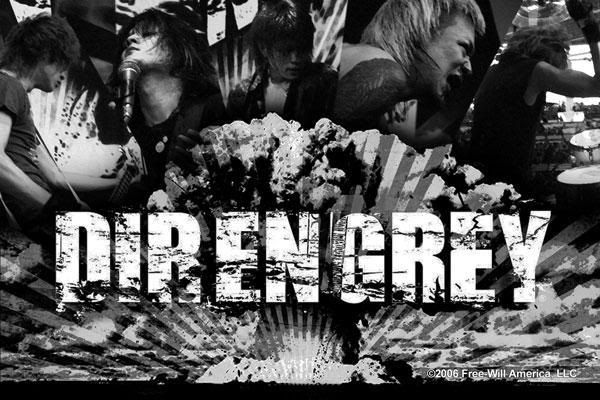 | | | | |
| --- | --- | --- | --- |
| Age: 18 | Year of birth: 1990 | Month of birth: 4 | Day of birth: 14 |
Place of living:
Somewhere
Music
experimental
rock
synth
techno
Home-page URL: myspace.com/whiskerstheband
Idols:
The Beatles, Dir en grey, Mindless Self Indulgence, The Cure, Nine Inch Nails, Aphex Twin, Korn