Email: rezzerectiontheband@hotmail.com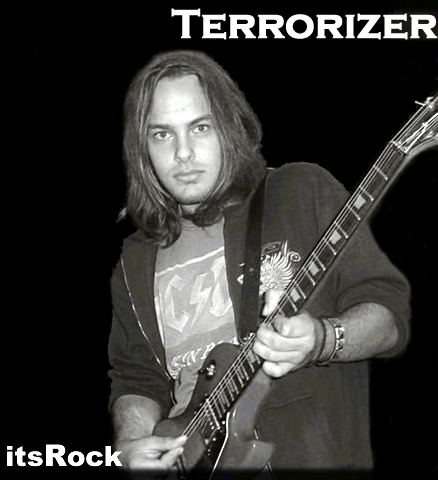 Description:
Heya! Im Ash the lead guitarist for the metal band called Rezzerection!
---
CHECK OUT OUR PAGE AT www.purevolume.com/rezzerection
<a href="http://w
ww.purevolume.com/rezzerection" title="Listen to Rezzerection at PureVolume.com">
</a>
I have made this page for our band Rezzerection....

Instruments I Play

- Guitar
- Singing
- Piano/Keyboard
- Bass

Musical Roles

- Musician
- Sound Tech
- Manager
- Street team

Bands Im in/working with

-Rezzerection(my main one)
-Ash.C solo band
-Isolation (crew)


---




The Band



Ash.C - Lead Guitar, Vocals

Dan - Lead Vocals

Ollie - Bass Guitar

Lil Joe - Drummer...ok so i have to say our drummer is tiny but fantastic...he is an insane dude who is sooo skilled but he is quite hard to see over the kit...




---



Here is a list of some of the Bands I like:


Rezzerection
Iron Maiden
Metallica
Nirvana
ACDC
Led Zepplin
Rage Against the Machine
Jimi Hendrix
Pink Floyd
Marylin Mansun
Slipknot
S.O.A.D
Def Leppard
Motorhead
Machinehead
Slayer
Gun'n'Roses
Black Sabbath
Deep Purple
Alice Cooper
Girl Skool
Bob Marley
Ub40
Megadeth
Foo fighters
Red hot Chillis
Killers
Queens of the Stone Age
Stone sour
Ugly Kid Joe
Ozzy Ozzbourne
Cradle of Filth
The Who
Chimera
Manowar
biohazard
W.A.S.P
Kiss
Bruce Dickenson
Levellers
Murderdolls
ELO
Tenacious D
Staind
Audioslave
Joe Satriani
Steve Vai
Velvet Revolver
Slash's snake pit
Children of Bodom
Pantera
Offspring?
Greenday?
Helloween
Judas Priest
Faith no more
Nightwish
Motley Crue
Soulfly




My car
Work:
Musician, Producer, Marketing
Place of living:
Gloucester
Music
I'm on this site for other reasons
alternative
experimental
folk music
goth
grunge
heavy metal
hip hop
progressive metal
punk
rap
reggae
rock
synth
techno
XXX
Instrument
bass guitar
guitar
keyboard
piano
voice
Idols:
Micheal Angelo Batio! Maiden, G'nR, Metallica loads....