Harmless instruments
---
This photo-album is dedicated to my collection of musical instruments. I got my Didgeridoos back (finally), so you can find 'em in between the rest.
I absolutely love this stuff, and i will probably keep on collecting instruments till I just can't collect no more...
---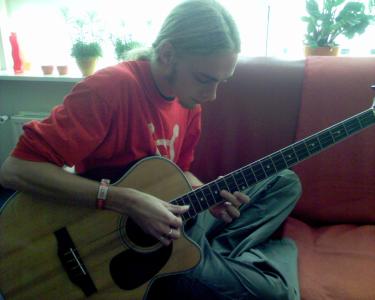 This is me, playing my accoustic bass, lovin' it...
---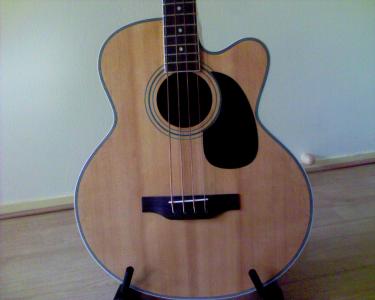 And this IS my accoustic bass.
---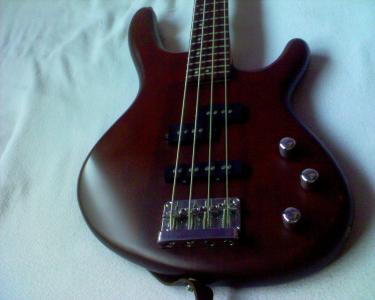 This is my electric bass, the one I play on my featured photo.
---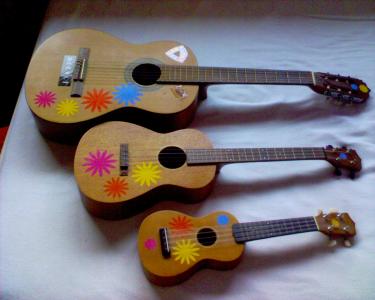 These are my guitars, from top to bottom: accoustic guitar, baritone ukelele, tenor ukelele. Out of these instruments, I play the baritone ukelele the most and best.
---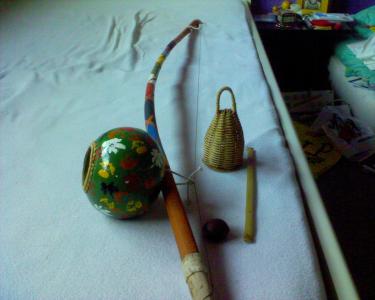 This is my Berimbau. Originally from Angola, Africa, it came to Brasil with the slaves, where they used it to keep rythm while dancing the Capoeira.
---
This is my Djembé, an African drum. It's too small for descent playing, though.
---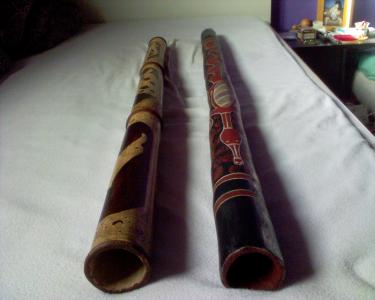 These are my Didgeridoos. The one on the left is bamboo, the right one is, or was, a branch of a Eucalyptus-tre
e.


---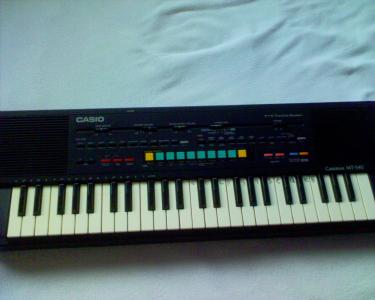 It's small, it's tacky, it's a Casio!


---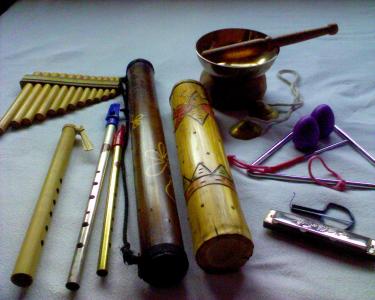 Here is some small stuff: two rainmakers, a Japanese flute, two Irish thinwhistles, a Pan-flute (Mexican), some egg-shakers, a triangle, a harmonica, chimes, a Tibetan Bowl, and one of two Jew's Harps.


---

[Vintage Rhymes and Valentines] has a lot of cool stuff.
Check it out at Vintage Rhyme's Gear and show the man some respect, will you?!
Also nice to look upon: Pixie's bass Stuff, very admirable, courtesy of [pixie_shimmer].
More cool stuff at The Tone Zone.

Big UP! to all these people!

---
/ [Harmless]